*** We have incorporated many procedures in line with government advice following COVID19 pandemic and our paperwork, including our policies and procedures details the procedures we have put in place. ***
*** Due to the COVID19 pandemic, nursery viewings may be restricted depending on the guidance at the time. Please contact us on 01277 212580 and we will let you know what our current arrangements are. We do have a virtual tour, you can find a link to this further down the page – thank you. ***
Our Mission:-
Through our close partnership we aim to provide care and education tailored to suit every child's individual needs.
Our strength is our many years service to the community and close relationships built over time with families from several generations. Mrs Janet Torris has owned and run the nursery since 1974. She is assisted by her daughter Rachel, along with a very valued and long standing team of dedicated staff. For more details, please see Our Team page.
Our Vision:-
Our focus is to create opportunities that will help equip children for their next stage of education and generate memories and experiences that will last a lifetime!
Virtual tour:-
Parent comments:-
"Brentwood Day Nursery is a home away from home. It is a home filled with warmth, love, fun and such environment has nurtured our son to become a confident, happy and kind individual. We are thankful for all the support through the lock down period and the Nursery is really doing their best to look after our children in this challenging time. We are glad that we made the right choice for our son and it has been a great pleasure to be part of the big family." SEPTEMBER 2021
We had some lovely comments from some of our current parents following a parent survey recently. Thank you to those who gave us some lovely feedback. SEPTEMBER 2020
"Brentwood Day Nursery is a lovely nursery. I have been so impressed with the nursery. Communication to parents is very clear and detailed. The staff are fantastic and have a real passion and high level of energy and enthusiasm. Our daughter enjoys the food and often talks about chef Sue's curry. Overall we're very happy and we will be sending our younger daughter"
"We are very happy with all aspects of the time our son spends at Brentwood Day Nursery. He loves it so much which is a testament to everything you provide. Thank you all so much"
"I'm always amazed at the variety of activities that the nursery have on offer each time my son attends. They have something to stimulate and engage him at every session, and the staff are always so good about getting him to give things a go"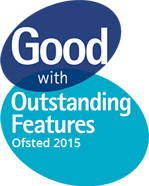 Please take a good look around our website and if you find yourself with any unanswered questions, please do not hesitate to contact us!